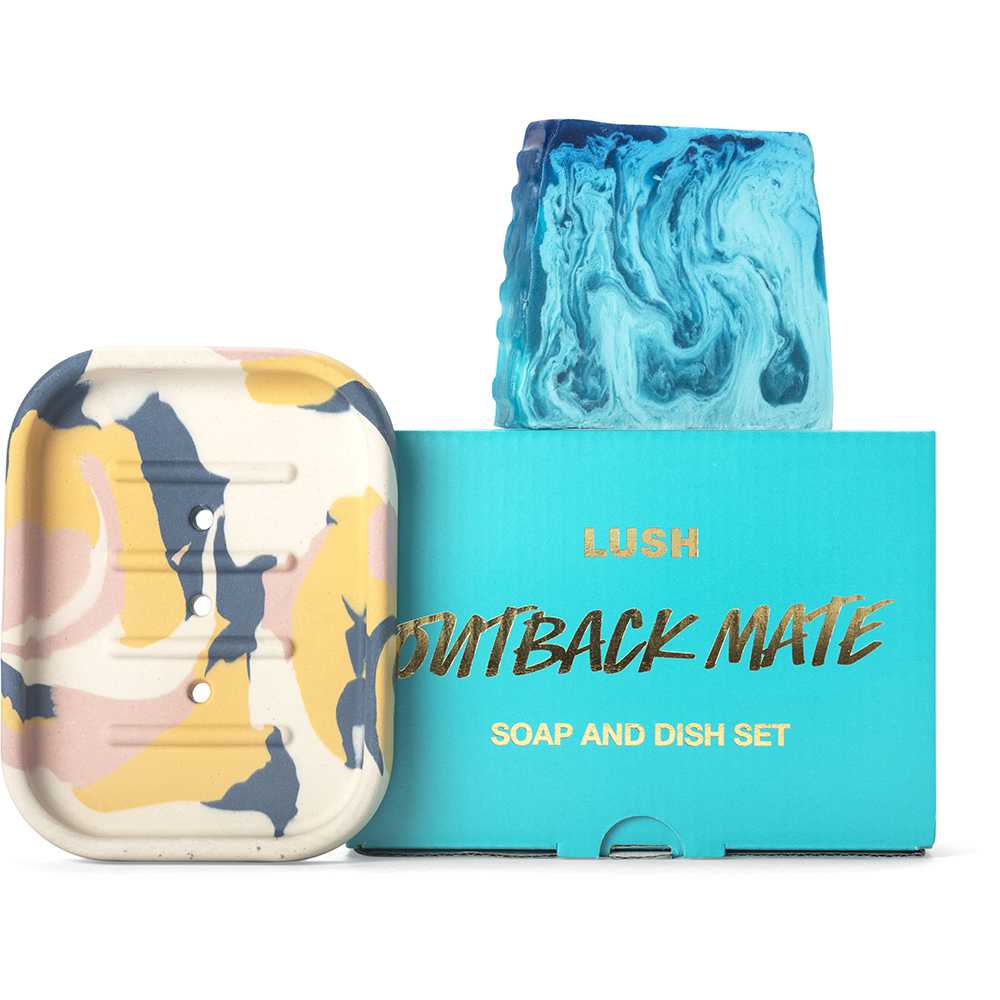 Soap slice plus a handmade dish.
Wash in style with a tingly, fresh cleanse and unique, handmade soap dish.
Get clean down under with this zingy blend of eucalyptus, lemongrass and peppermint. Wake up with a smile on your face, or put one there with tingly peppermint, and lemongrass to uplift. Eucalyptus clears and cheers in this refreshing soap that's perfect to wash away the blues.

- Soap: Lather up, wash and rinse off.
- Soap dish: Hand-made in 80% recycled clay by the Granby Workshop in Liverpool. This is a perfect home for any of your reusable Lush products.
Product Code: Soap & Dish Set
Availability: In Stock
Tags: Soap & Dish Set