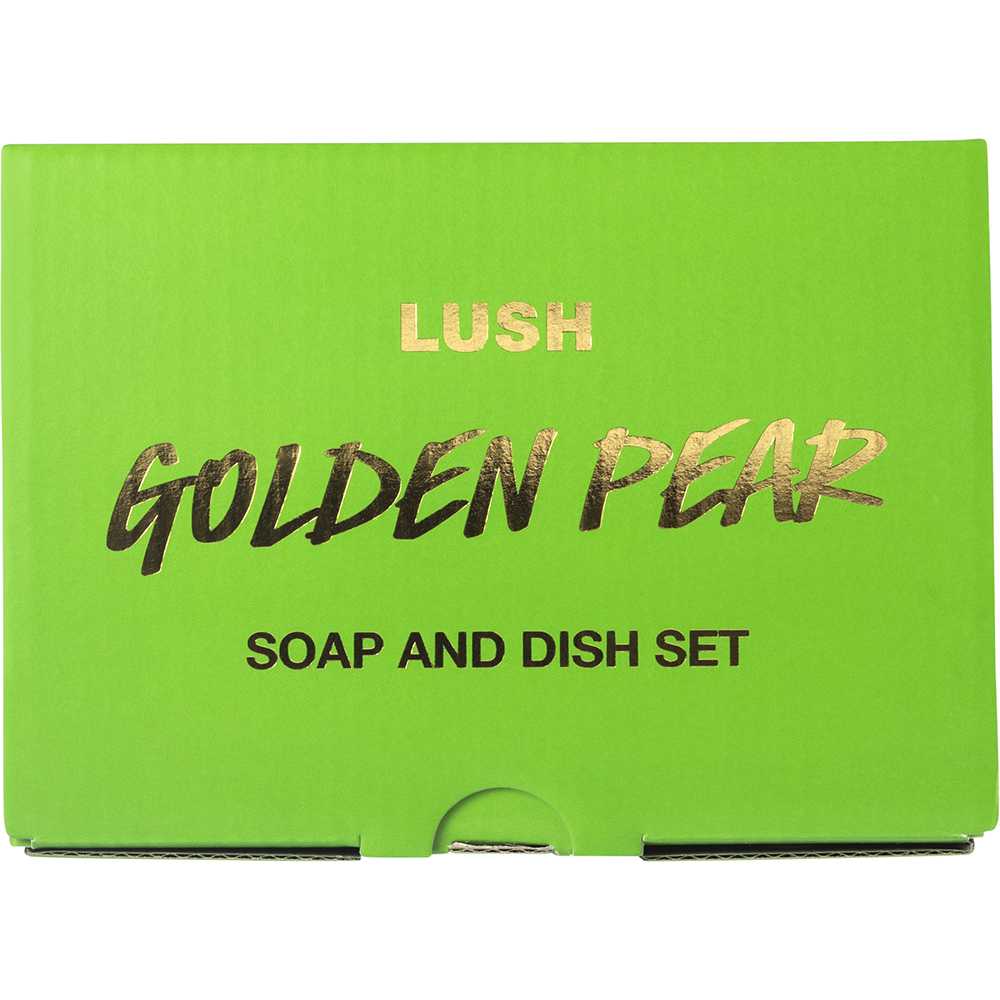 Soap slice plus a handmade dish.
This soap creates a luxurious lather on the skin. Pear purée and cardamom oil cover skin in a scent reminiscent of warm fruit desserts and spiced cakes while murumuru butter moisturises and softens skin. A classy addition to any Christmas bath or shower. Wrap in a knot wrap and hide in the tree's branches for a sumptuously scented treat.

How to use:
- Soap: Lather up, wash and rinse off.
- Soap dish: Hand-made in 80% recycled clay by the Granby Workshop in Liverpool. This is a perfect home for any of your reusable Lush products.
Product Code: soap
Availability: In Stock
Tags: Soap